"As I have loved you, so you must
love one another." John 13:34
The Parishes of Ramoan and Culfeightrin (Church of Ireland) are two parishes with three church buildings and a newly built Parish Centre. Culfeightrin Parish Church sits just outside of Ballycastle on the Cushendall Road. Two churches make up the Ramoan Parish: Holy Trinity, located in the centre of Ballycastle, and St James', which is on Church Road in Ballycastle.
"Come to me, all you who are weary and burdened, and I will give you
rest

"

Matthew 11:28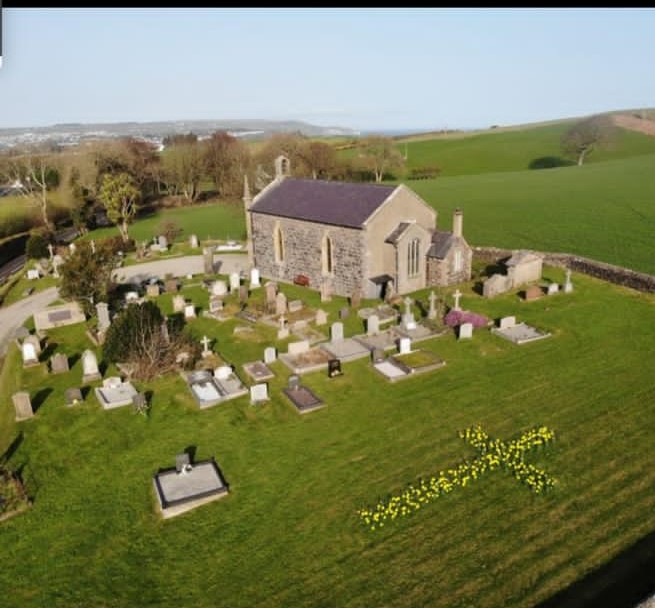 The Daffodil Cross at Culfeightrin Parish Church.
Our churches are currently open for public worship. We will still continue to live stream a service each Sunday Morning on Facebook and on the livestream links on this website. A recording of the service will also be available on our YouTube channel (Ballycastle Church of Ireland). You can find when and where our services will be held under "Where and when we meet".
To view the services virtually, at the top of this page you will see two links on the right hand side menu. One for the live stream of Holy Trinity and one for the live stream of St James'. On these pages you will find not only the current live stream of the church but also recorded services.
You can view the live streamed service and recorded streams on our Facebook page (link) and YouTube Channel (link).
COMING UP IN OUR CHURCH LIFE
Upcoming Events
Indoor Bowls
Tuesdays 7.30pm and Thursdays 7pm during term time
Trinity Tots
Wednesdays during term time from 10.30am-12noon